Since Scuba.Digital is a pure online dive show, a booth looks a bit different than stands at traditional dive shows. Nevertheless, you can also talk to the exhibitor at our stand – either publicly or in a 1:1 conversation. In the following you will learn how a stand is set up and what you can do with it.
Expo Area #
In our expo area you will find all our sponsors and exhibitors. You will also find a help desk that you can contact at any time if you have any questions, as well as a search function. The Green Desk is used as a waiting room for the back stage area.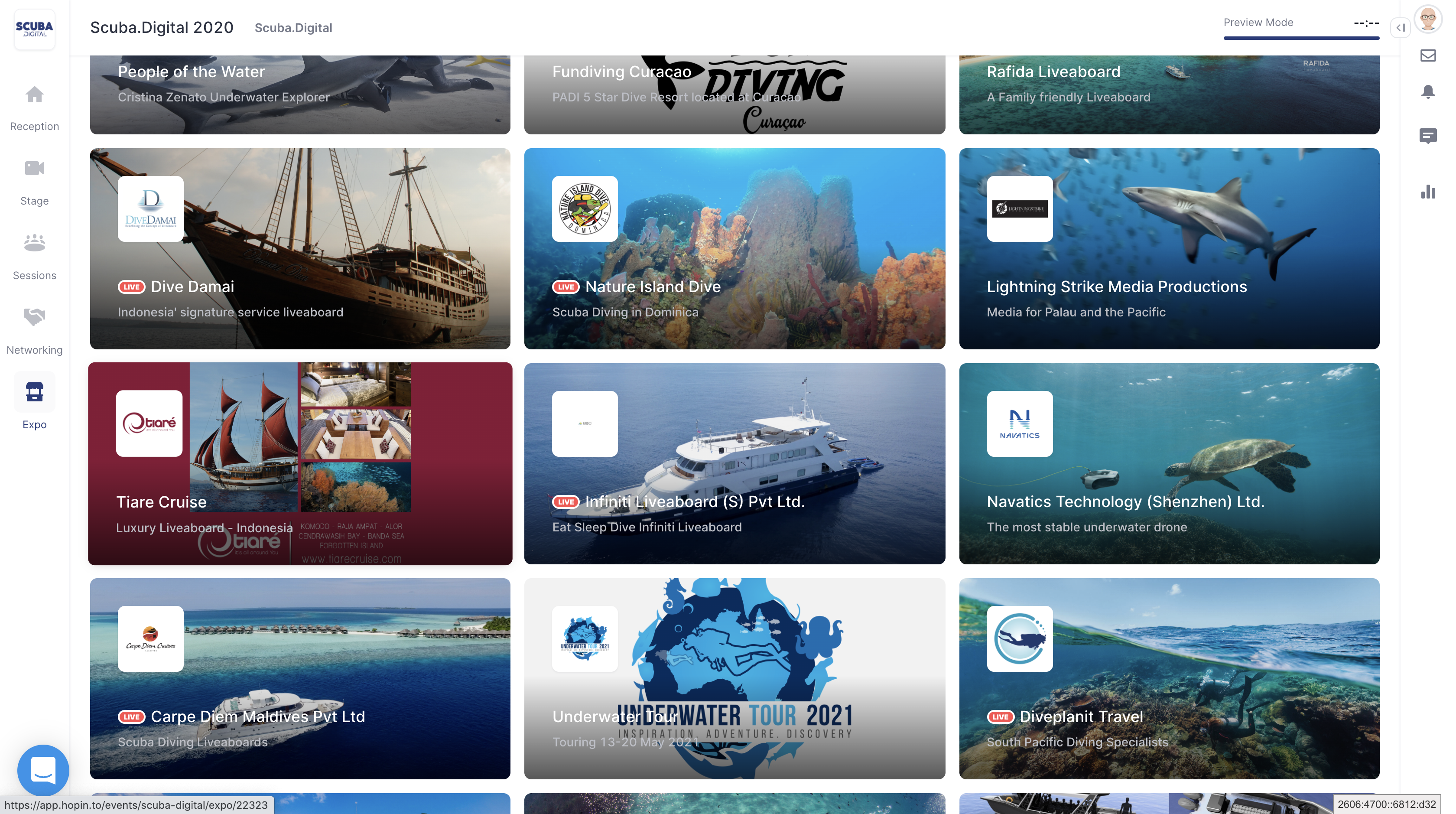 Stand #
The stand layout is very clearly arranged and essentially consists of a main area for videos or sessions / breakout rooms and a sidebar with exhibitor information, optional dive show offers, chat and polls.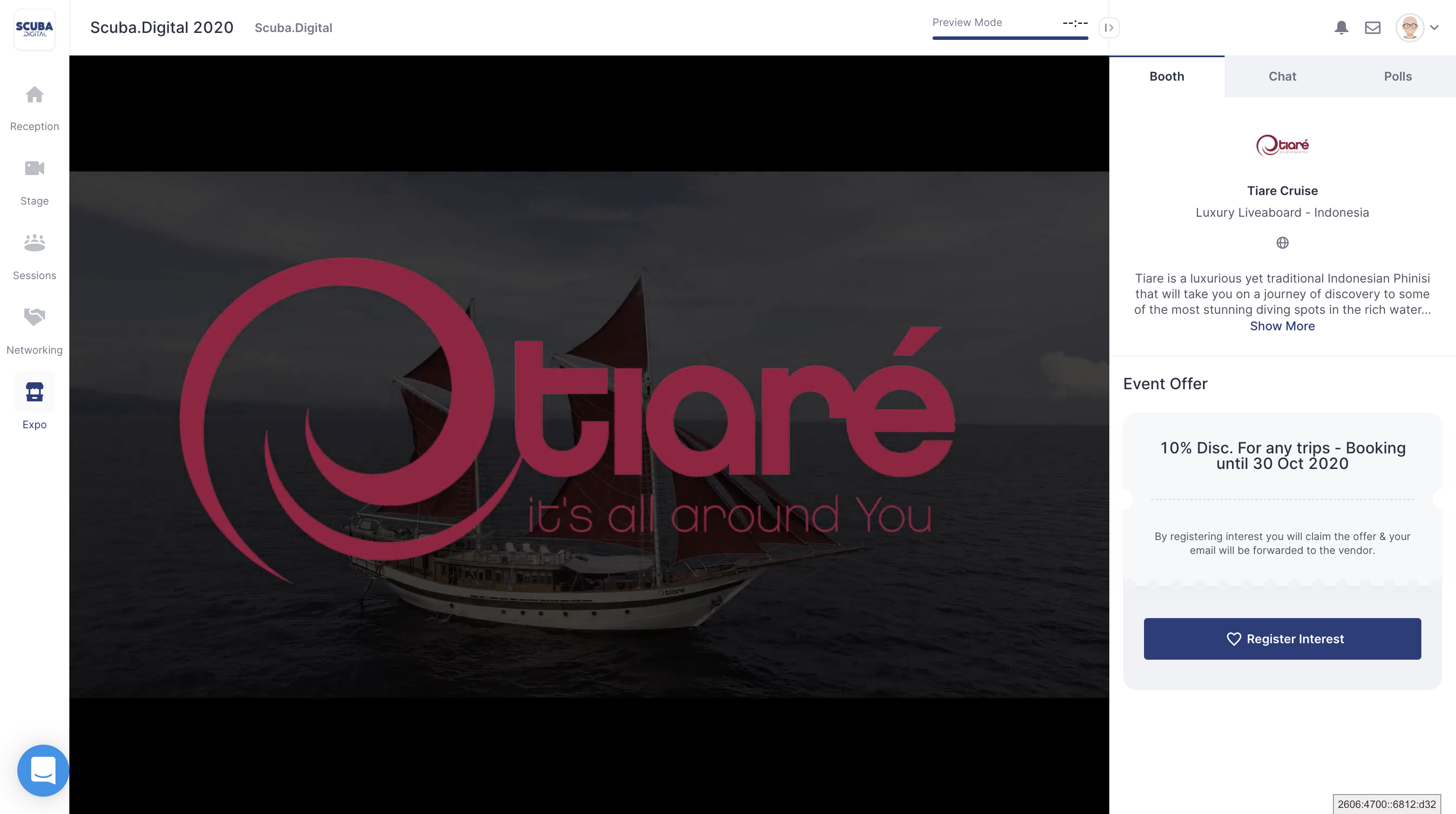 Chat & Polls #
In the chat tab you can either participate in the event-wide chat or the chat of the exhibitor. In the last tab you can also participate in surveys of the exhibitor.