Sneak Peek: A Beautiful Online Dive Log Coming Soon
We have used the last 2 – 3 weeks to optimise our community platform in terms of speed and performance. To be honest, the platform was a bit slow at times. Not only have we optimised server performance, but we've also started to get down to the nitty gritty to squeeze out every last bit of performance. The good news is that we are on the right track, but not yet where we want to be. In a final step, we will also change our hosting provider from Linode to Hetzner. As always, we will keep you up to date here.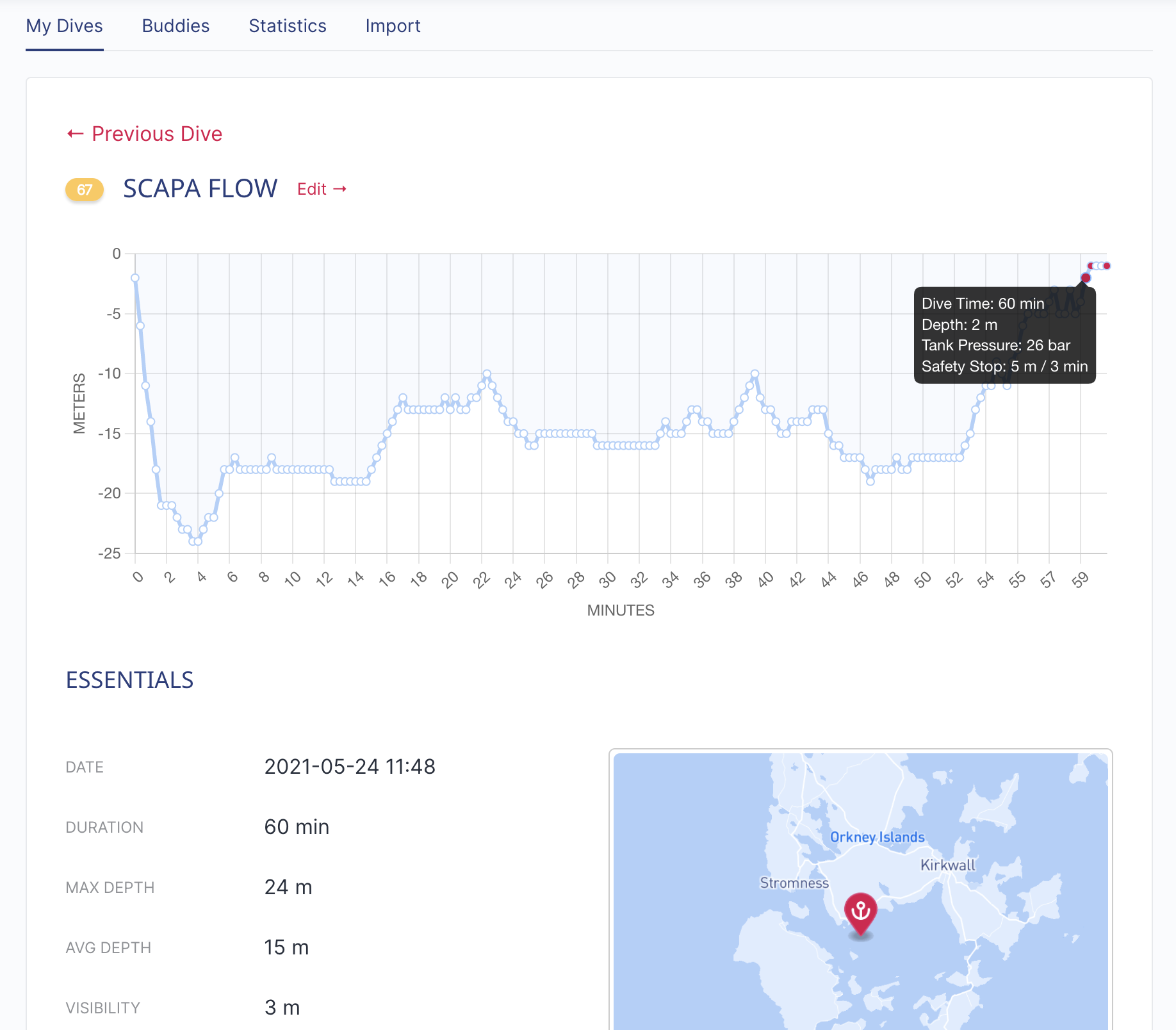 Why are we doing all this? First and foremost, of course, to offer a great user experience. Who wants to wait forever for the page to load when you want to quickly report on your last exciting dive with photos and videos? Speaking of dives, we are currently working on a new, exciting online dive log. This will allow you to import all your dives from your dive computer into your Scuba.Digital profile. Please let us know your favourite dive computer, if you have not already done so.
Check out the feature highlights:
List of all your dives
Single dive view with a beautiful dive log chart that also displays alarms, a dive spot map, and more
Import all your dives via a UDDF file (either directly or via Subsurface)
Option to edit dives
List of all your dive buddies: This is pretty basic at the moment. You would have to manually add them to Subsurface and then import the file to Scuba.Digital. We are planning to support our member profiles in the future.
Statistics: Again, this is currently pretty basic. It only shows numbers, not fancy charts.
We will integrate the dive log even deeper into the Scuba.Digital community platform and add more features as we go. Stay tuned for the official release!