Scuba.Digital Partners With Ecologi To Save Our Oceans
As mentioned in last year's dive show round up, Scuba.Digital is not just an online version of a traditional, in-person dive show. We want to be more than that and make a positive impact on exhibitors, attendees, and our planet. Today, we excitedly announce a partnership with UK-based Ecologi, the tree planting and carbon offsetting environmental organisation.
Benefits
Exhibiting and attending Scuba.Digital helps fight the climate crisis, save our planet, and the oceans. Why is that? Well, you don't have to travel by plane, car, or other means of transportation to the dive show venue. This allows you to easily reduce your carbon footprint and CO2 emissions. As another positive side effect, it's also easy on your wallet. No more expensive accommodation, transfers, parking at the venue. Not to mention overpriced drinks and food!
Of course, emissions also arise from the use of our computers and servers. That is why we have entered into a partnership with Ecologi to offset these emissions.
Planting Trees
From now on we will use 5% of all revenue related to the Scuba.Digital Community and Online Dive Show to plant trees via Ecologi. We are completely transparent here: Of all the payments we receive, 5% of the Net Balance Transaction (after deducting the fees for receiving the payment), is paid into Ecologi. Now, of course, the legitimate question arises as to what percentage of this Ecologi actually uses to fund reforestation and carbon offsetting projects in Kenya, Vietnam, Indonesia, Thailand, Papua New Guinea, Aruba, Mozambique, and many more countries.
The good news is that at least 77.5% is spent on climate action. Check out their FAQ and Ecologi Impact Report 2020 for more details.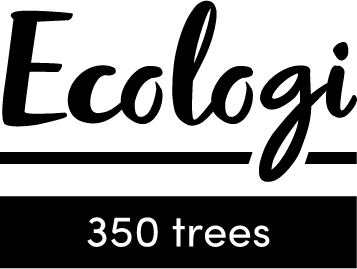 Visit our digital forest to see how many trees we have already planted. There you can also help us increase our impact with a gift!